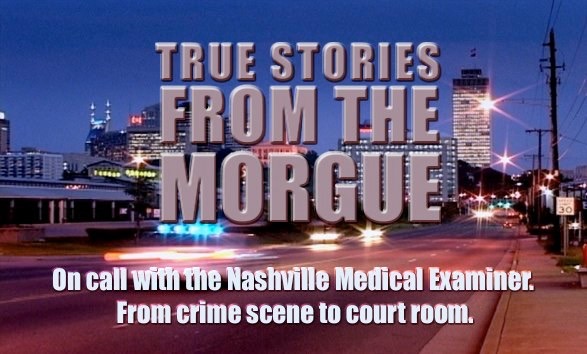 WITH RESPECT TO THE VICTIMS' FAMILIES THIS SERIES HAS NOW BEEN WITHDRAWN.
In Nashville, when police uncover a sudden, unexpected or violent death, they call in the Medical Examiner.
Filmed over a period of 6 months, True Stories From The Morgue goes behind the scenes with the nation's leading medical examiner and his team of forensic investigators. The aim of the series was to reveal the extraordinary work undertaken by these dedicated men and women often under disturbing circumstances.
From crime scene to morgue they painstakingly analyse clues toward their ultimate goal, determining the cause of death and bringing the perpetrators to justice.